Tradition & charm combined with today's luxury
Place of history and new beginnings
Charlottenburg:
PLEASURE PALACE, SUMMER RESORT, BIGGEST COFFEEHOUSE IN EUROPE,
NEIGHBORHOOD IDYLL WITH BIG CITY ATMOSPHERE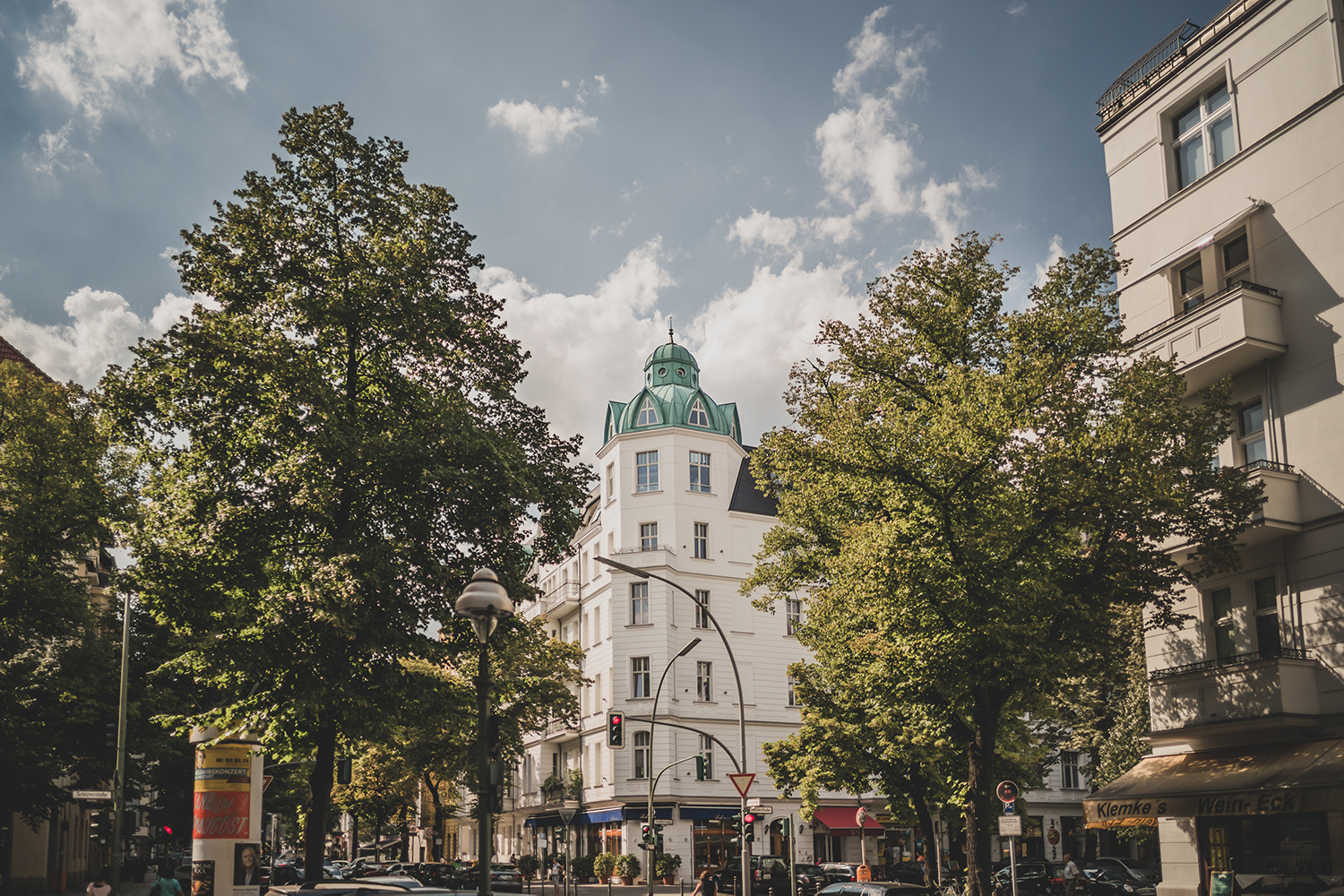 Everything that makes Charlottenburg what it still is today are connected to the woman, after whom this part of town is named. Her name was Charlotte, the woman for whom Friedrich II of Brandenburg commissioned the building of Lustschloss Lietzenburg. Here, the queen hosted opulent celebrations, invited artists and philosophers and sponsored them. Upon Charlotte's death, Friedrich honored her by renaming the castle and declared the small settlement to its south as the city of: Charlottenburg! Whoever dared continue to use the old name had to pay a fine of 16 groschen …
Charlotte left behind a lot more than just her royal name and her castle, which was rebuilt from ruins after World War II. The only district in Berlin that bears a woman's name was already a destination for excursionists from Berlin during the second half of the 18th century, who were seeking a summer retreat in Charlottenburg outside of Berlin's gates. After 1866, the wealthy citizens among the recreationists just stayed there permanently: in the then newly created villa colony Westend, which was named after London's elegant part of town Westend.
Thanks to the building boom, which started in 1880, Charlottenburg features stately buildings, villas and apartment buildings, still in high demand today. However, in the spirit of the art-loving queen, Charlottenburg was also a modern art metropolis of the German Empire. Only here, the representatives of the Berlin "secession" were provided with exhibition opportunities, such as the former "Café des Westens", today's Kranzler Eck, which was a legendary meeting point for artists. The expressionist movement began here, magazines were founded here and author's contracts were signed; Richard Strauss and Christian Morgenstern had a talk over coffee here.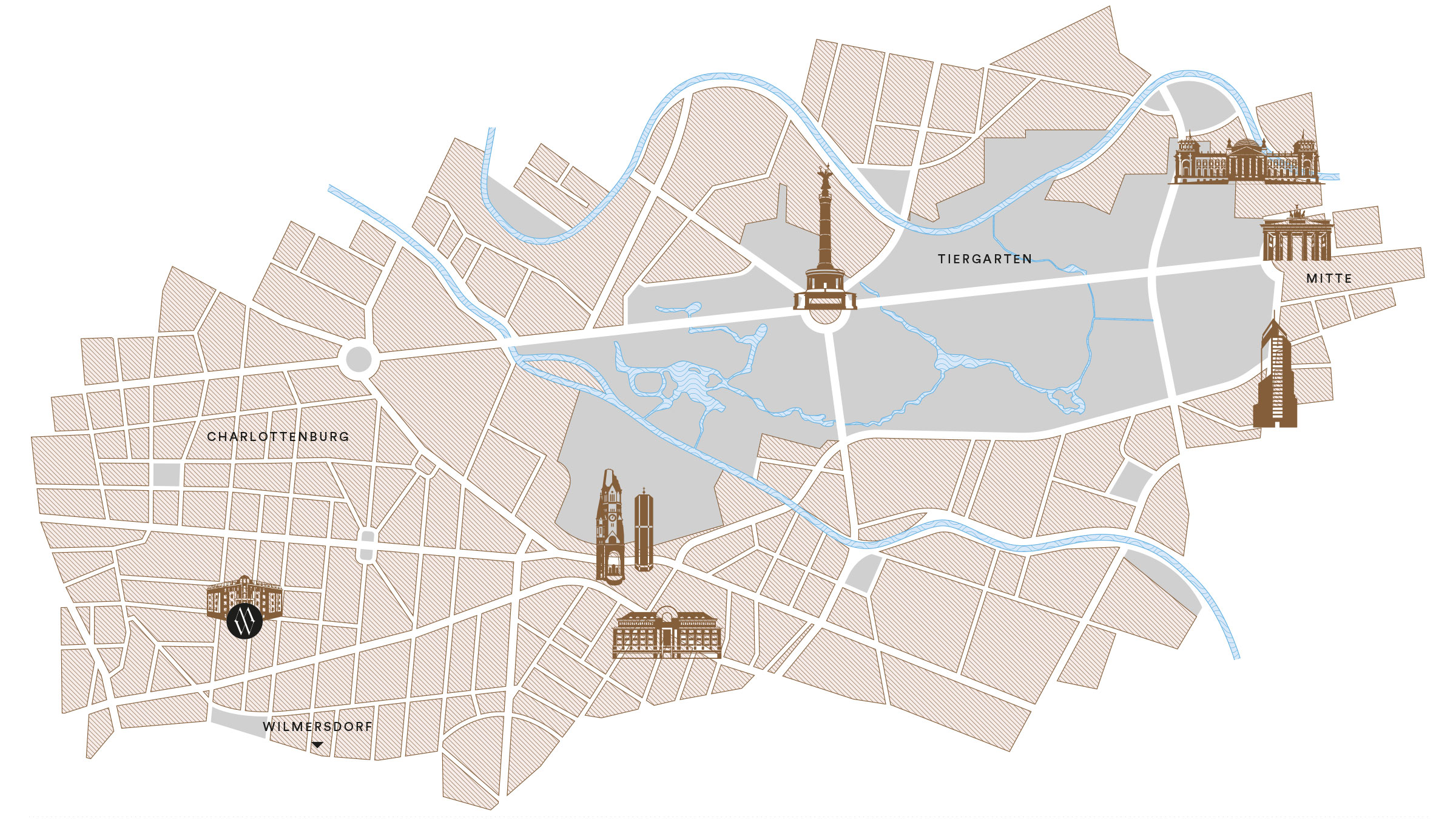 Food & Drinks
893 Ryōtei
Kantstraße 135

Il Calice
Walter-Benjamin-Platz 4

Nussbaumerin
Leibnizstraße 55

Joynes Kitchen
Mommsenstraße 42

Kaffeehaus Grosz
Kurfürstendamm 194

Paris Bar
Kantstraße 152

Restaurant Glas
Uhlandstraße 195

Bar Zentral
Lotte-Lenya-Bogen 551

Grace
Kurfürstendamm 25

Le Faubourg
Augsburger Straße 41

Heising
Rankestraße 32

Monkey Bar
Budapester Straße 40

Stue Bar
Drakestraße 1

Café am Neuen See
Lichtensteinallee 2
Theatre, concert & movies
Staatsoper Berlin
Bismarckstraße 110

Theater des Westens
Kantstraße 12

Zoo Palast
Hardenbergstraße 29A

Berliner Philharmonie
Herbert-von-Karajan-Straße 1
Museums & Galleries
Contemporary Fine Arts
Grolmannstraße 32/33

C / O Berlin
Hardenbergstraße 22–24

Bauhaus-Archiv
Klingelhöferstraße 14

Haus der Kulturen
John-Foster-Dulles-Allee 10
Shopping
Imperial Caviar
Mommsenstraße 64

Purple Phoenix
Mommsenstraße 4

Wunderkind
Kurfürstendamm 46

Cartier
Kurfürstendamm 188/189

Chanel
Kurfürstendamm 188/189

Agnona
Kurfürstendamm 188/189

Nanos
Kurfürstendamm 65

Goldhahn und Sampson
Wilmersdorfer Str. 102/103

Leysieffer
Kurfürstendamm 218

KaDeWe
Tauentzienstraße 21–24
Cultural Attractions
Kaiser-Wilhelm-Gedächtniskirche
Breitscheidplatz

Zoologischer Garten
Hardenbergplatz 8

Siegessäule
Großer Stern

Schloss Bellevue
Spreeweg 1

Rosengarten
Rosengarten

Reichstag
Platz der Republik 1

Brandenburger Tor
Pariser Platz

Potsdamer Platz
Potsdamer Platz
Urban lifestyle and a bit of luxury in the best central location – the Mommsen & Wieland is located in the heart of City West where the diverse facets of the metropolis on the Spree can be experienced.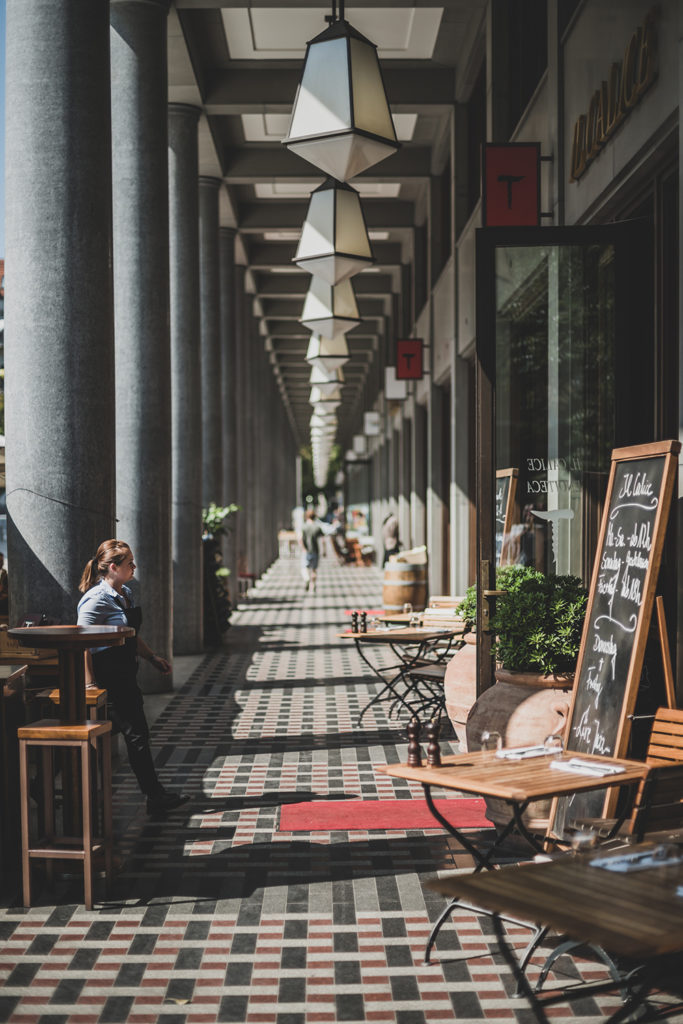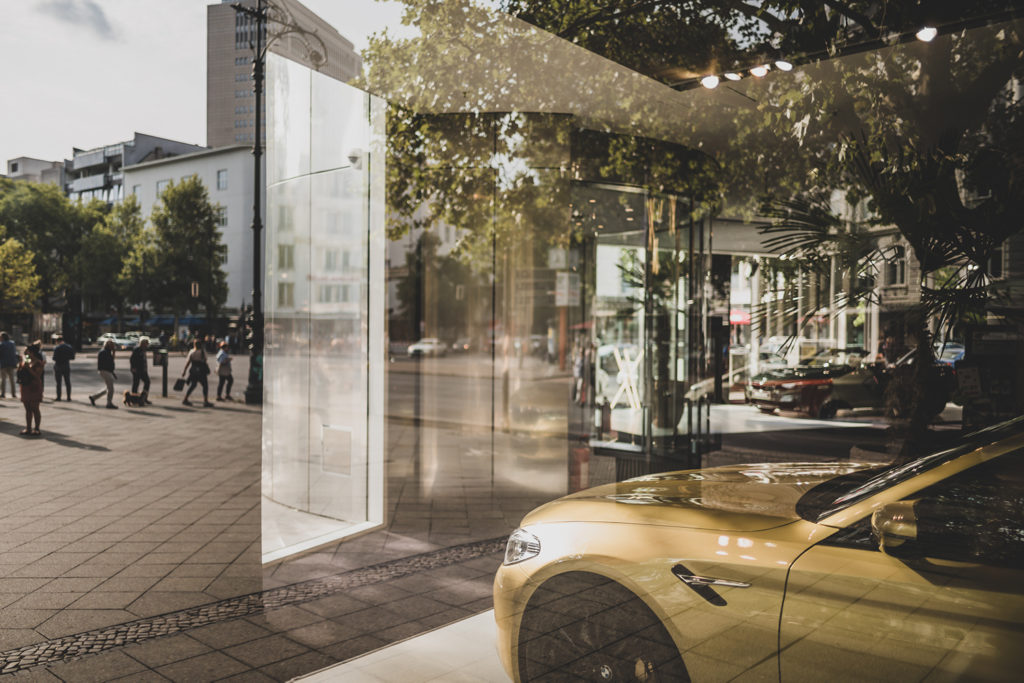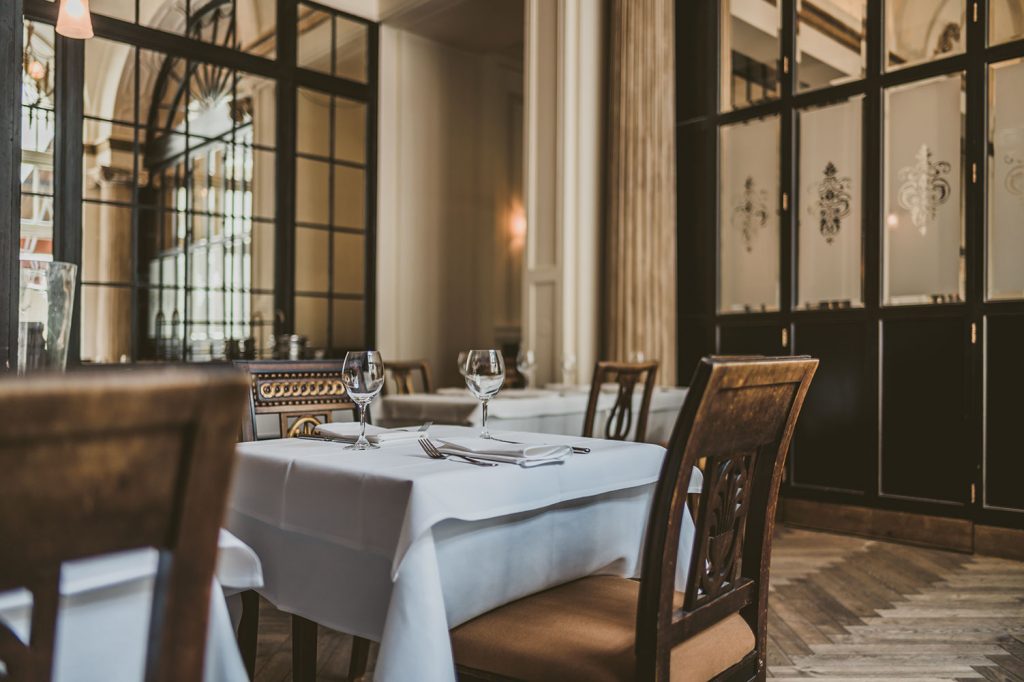 Mommsenstrasse / Wielandstrasse
POPULAR PREMIUM
LOCATION WITH
GREAT PUBLIC TRANSIT ACCESSIBILITY
The residents of Mommsenstraße know why they never want to leave again: You can hardly live any more central in Berlin. The in-demand downtown location with a well extended and connected network of public means of transportation ensures that all of the capital's hotspots can be reached quickly. The edgy Berlin Mitte with the hotspots Prenzlauer Berg and Friedrichshain can be reached by tram within minutes.
The quarter's signature is its fantastic location, the above average quality of infrastructure and buildings. Traditionally the district is part of the housing market with the highest value in Berlin.