THE BELLE ÉPOQUE CAN BE FELT IN EVERY DETAIL
Mediator of Tradition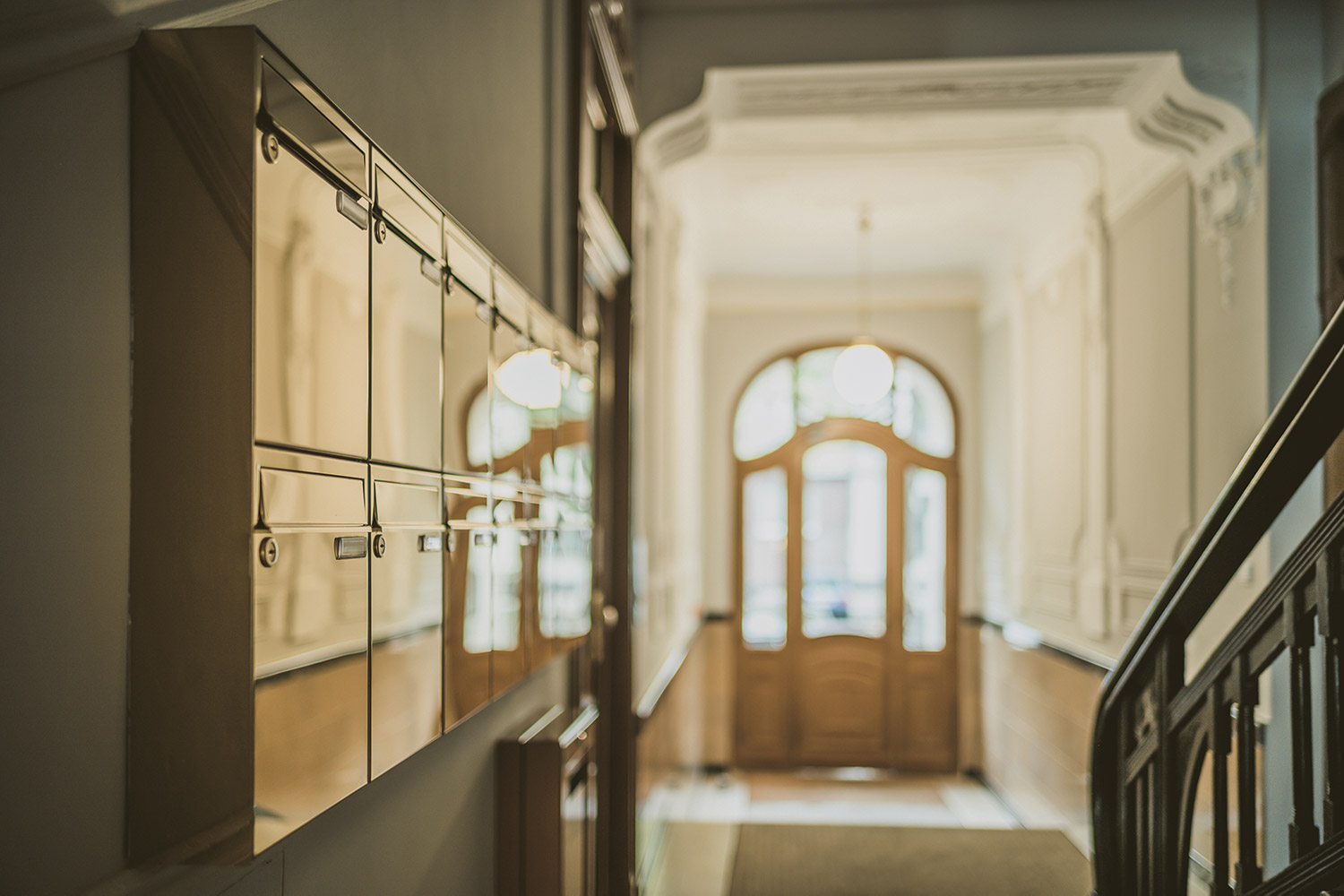 The Belle Époque mainly took place in the big boulevards, the cafes and lounges of the big European metropolises such as Berlin. Technology and economy developed rapidly as well as art, culture – and architecture: with floral elements, flowing lines and an abundance of luxury. This luxury lent its name to this glamorous era. Everything that was liked was allowed: curved lines, floral motives, decor with countless details, bright colors.
The villas and palaces that were built around the turn of the century for the newly rich bourgeoisie are marked by generosity and precious furniture, timeless beauty, a synthesis of the arts carefully designed down to its smallest detail to amaze – then and now.
Wieland-




straße
Key Facts
Built in:
1905
The biggest among
them (in m2)
256
The smallest among
them (in m2)
64

Mommsen-
straße
Key Facts
Renovated by:
2018
The biggest among
them (in m2)
282
The smallest among
them (in m2)
89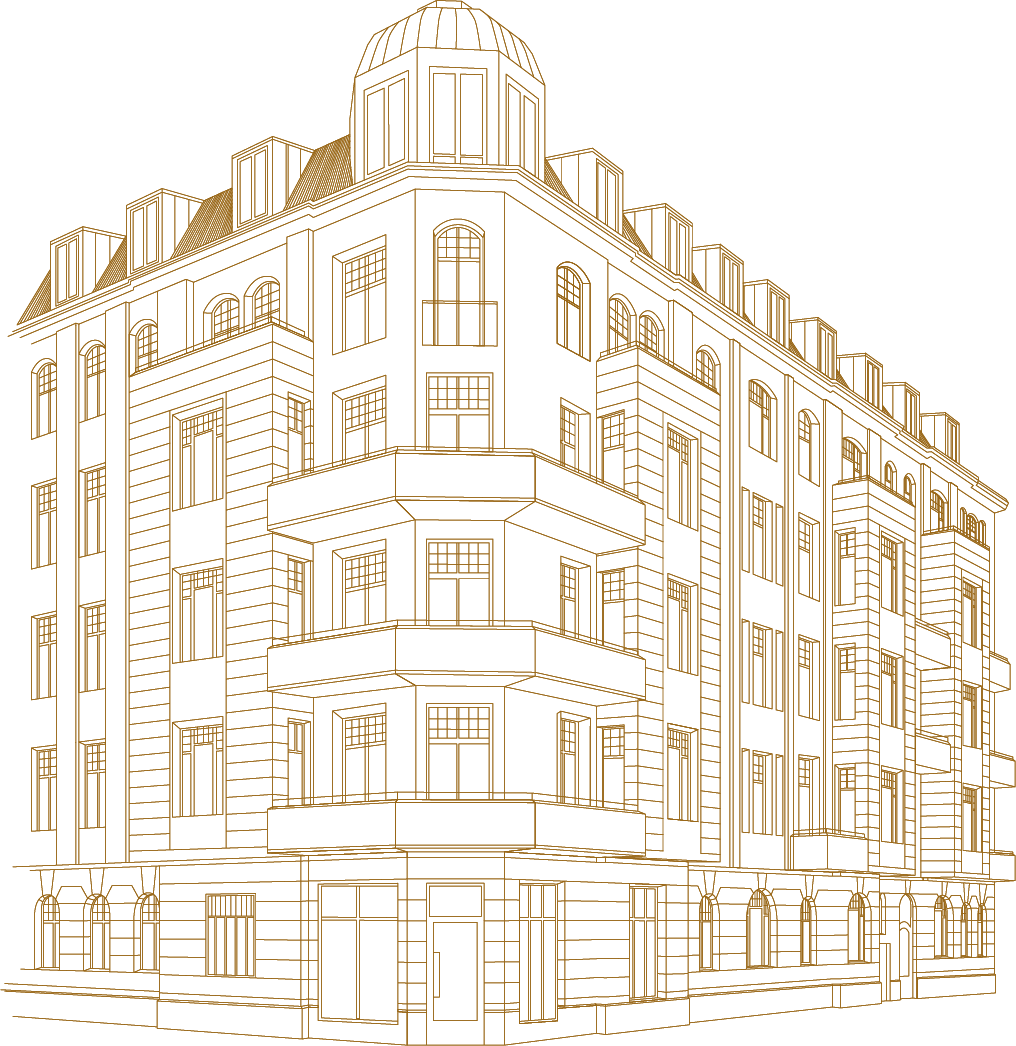 Types of apartments
GROUND FLOOR –
fifth Floor
All units from the ground floor to the fifth floor were renovated with the preservation of historical elements in mind, which unfold all their charm in the most beautiful synergy with modern elements. In addition to the decorative stucco elements and panel doors, high quality hardwood floors with skirting boards, the modern bathrooms and kitchens offer the highest possible standards in living comfort.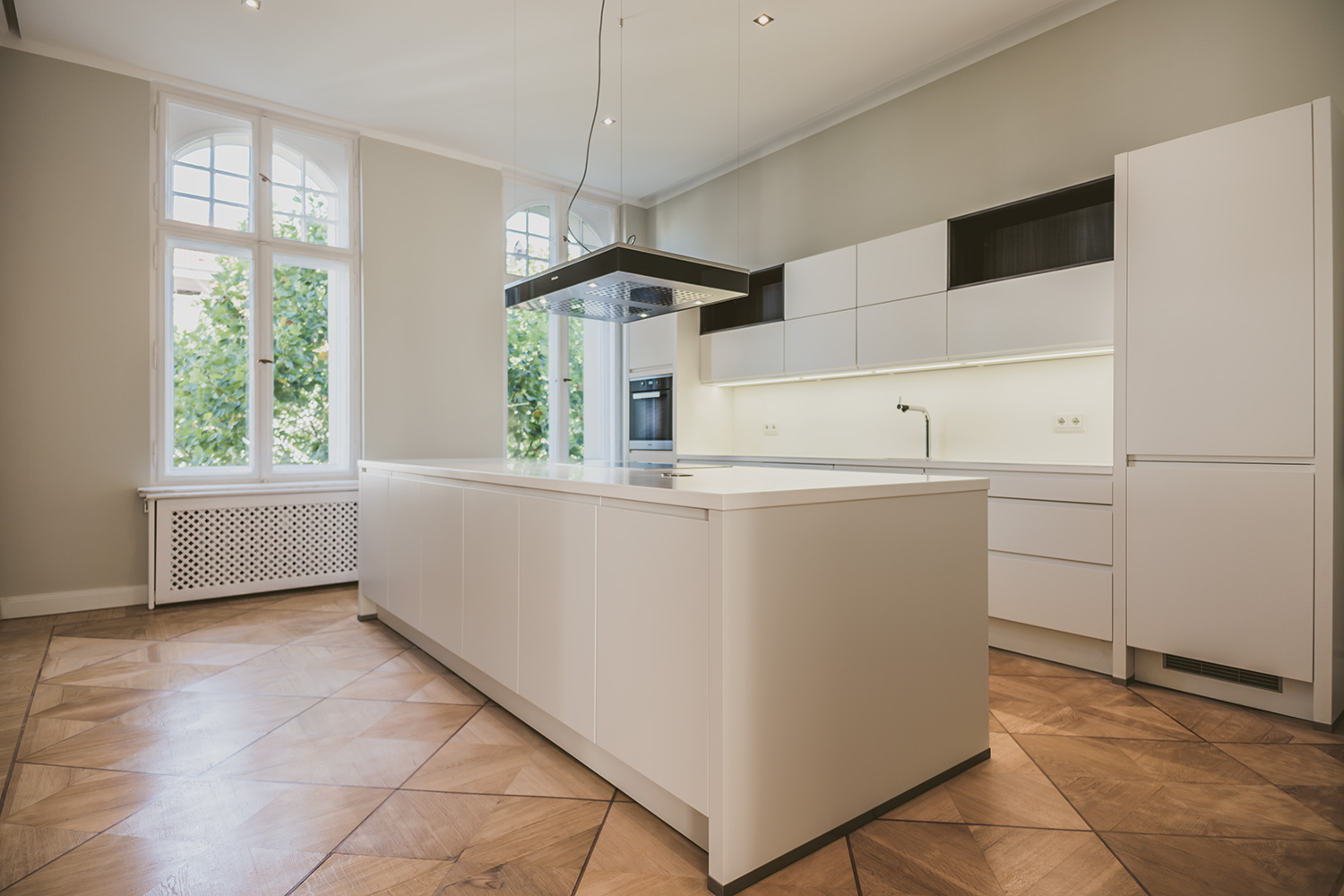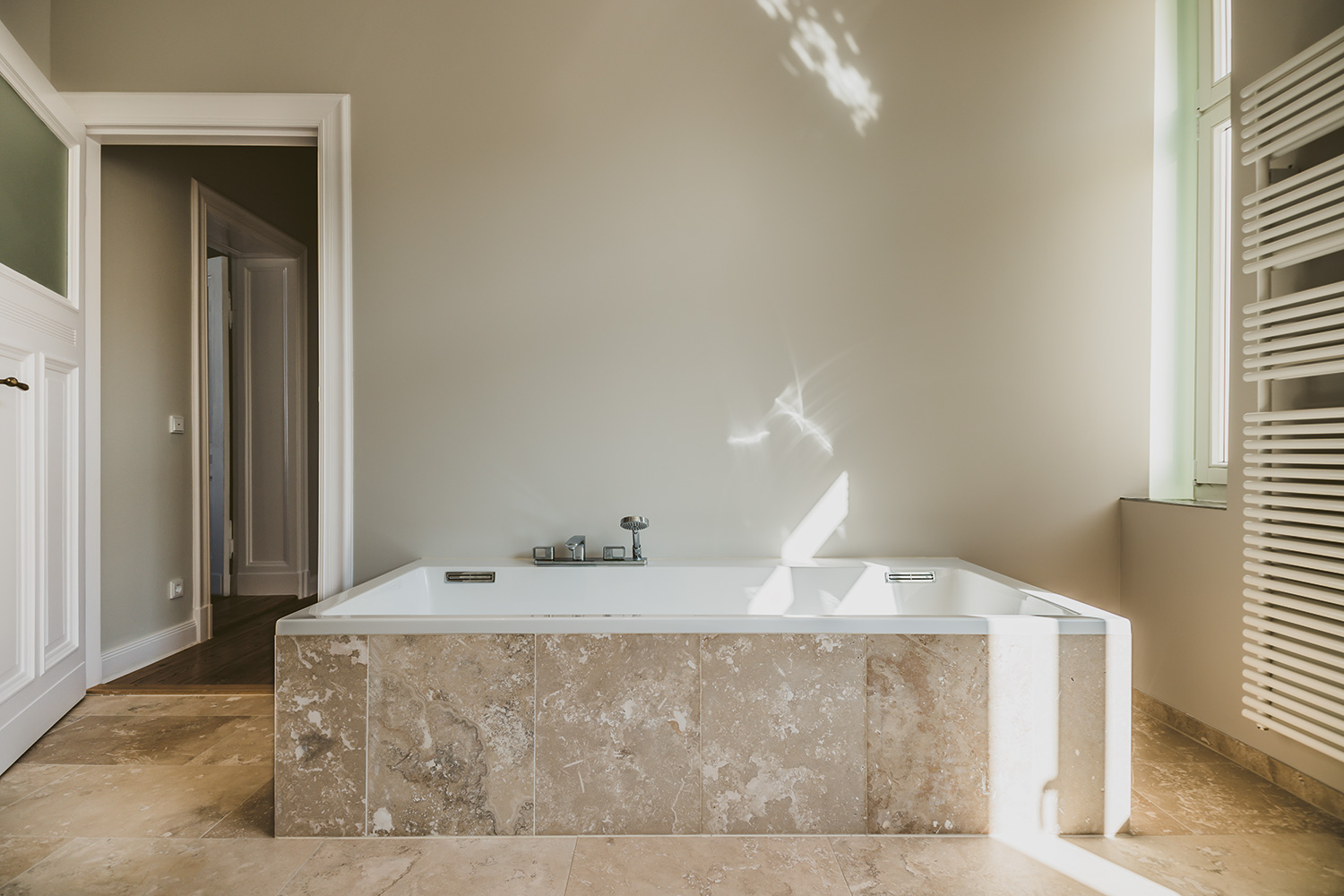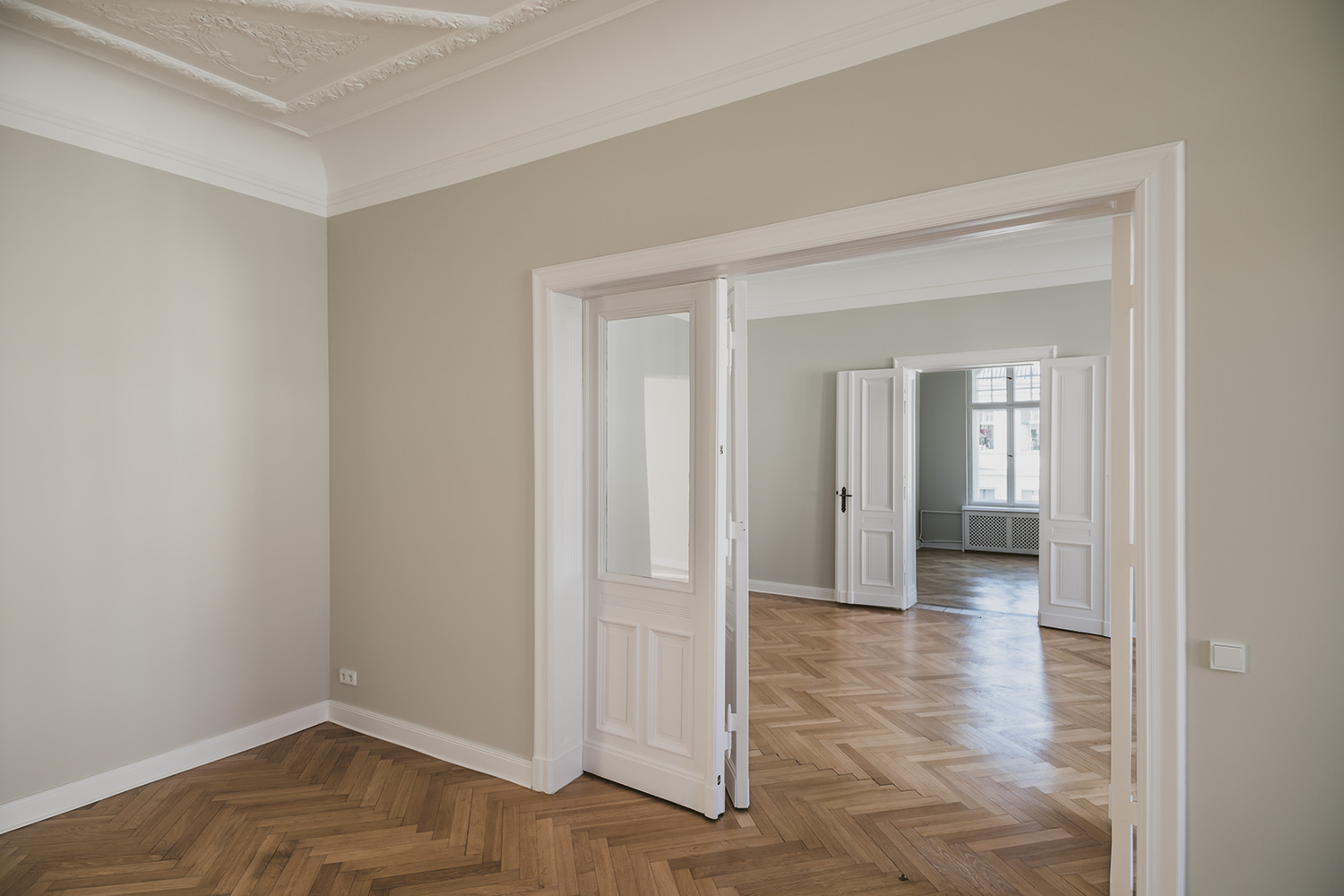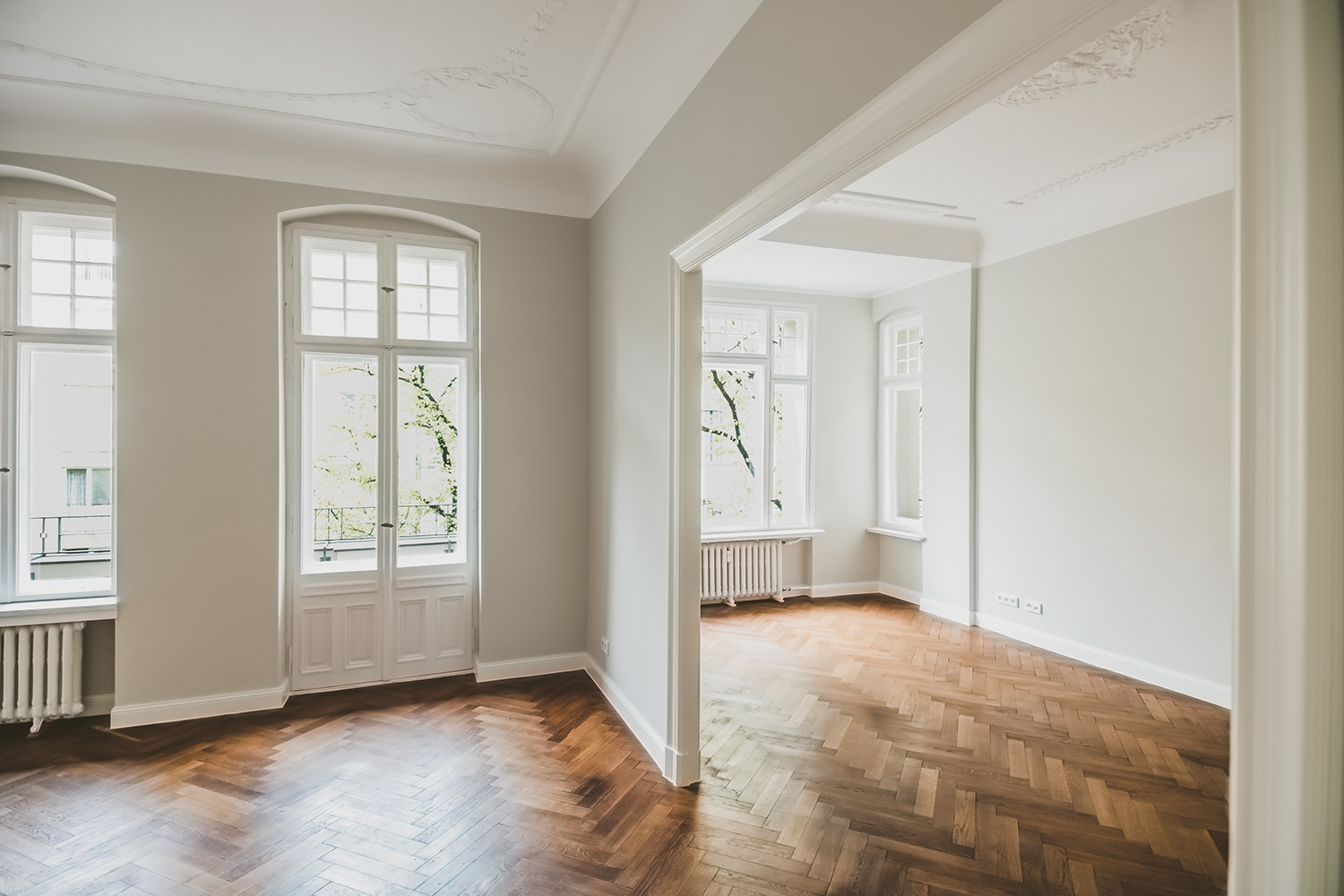 Types of apartments
Penthouse
The building's top floor was completely renovated and divided into new, generous apartments with wonderful views of Berlin. All apartments have a fireplace for a comfortable room climate and terraces, which can be accessed from the maisonettes' first and second levels. The apartments are of course provided with high quality kitchen and bathroom appliances made from fine quality materials.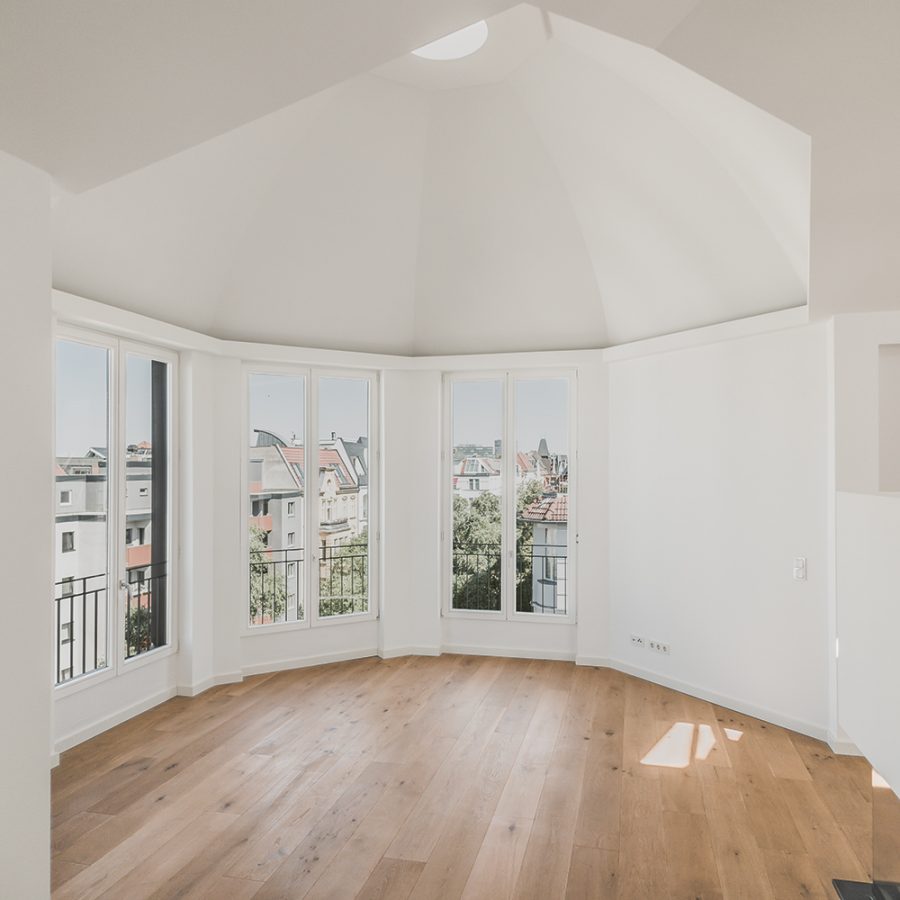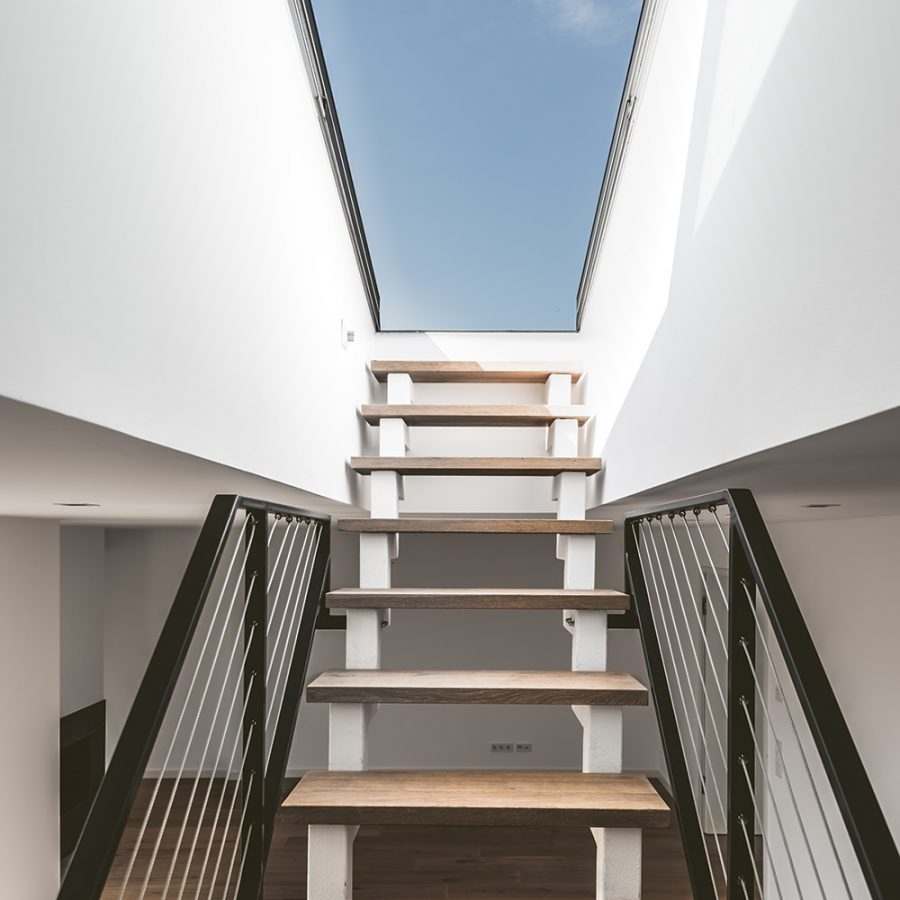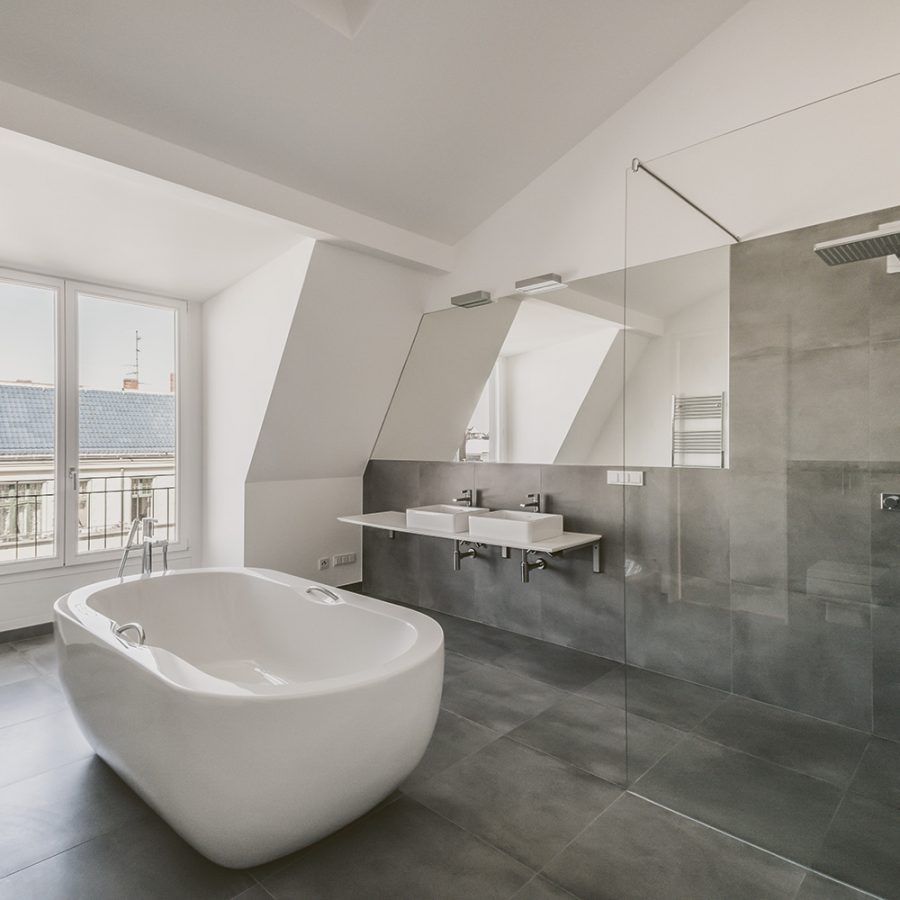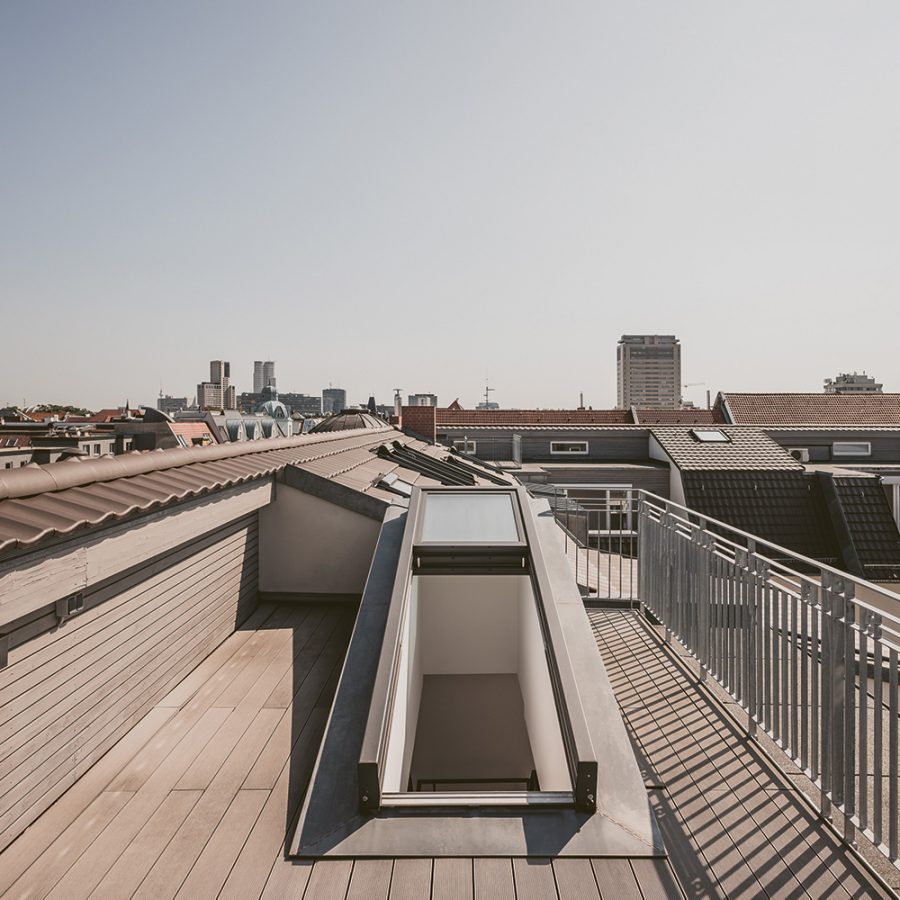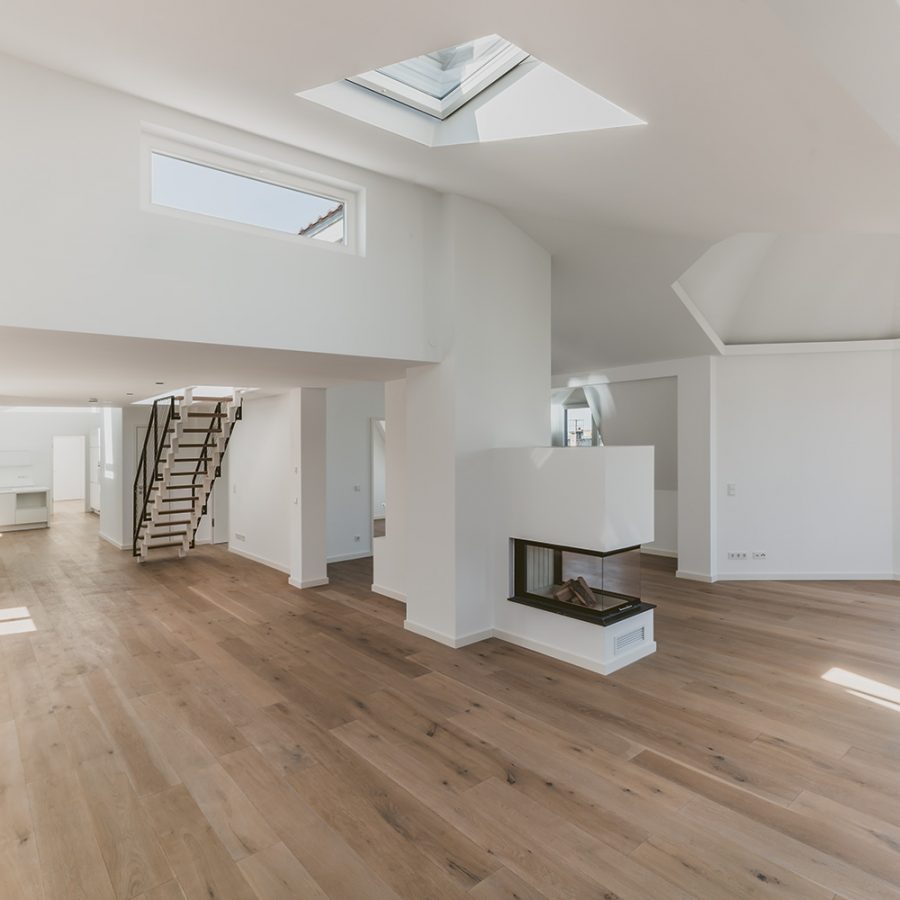 Real Luxury
Starts in your
Own Home
high quality interior for your home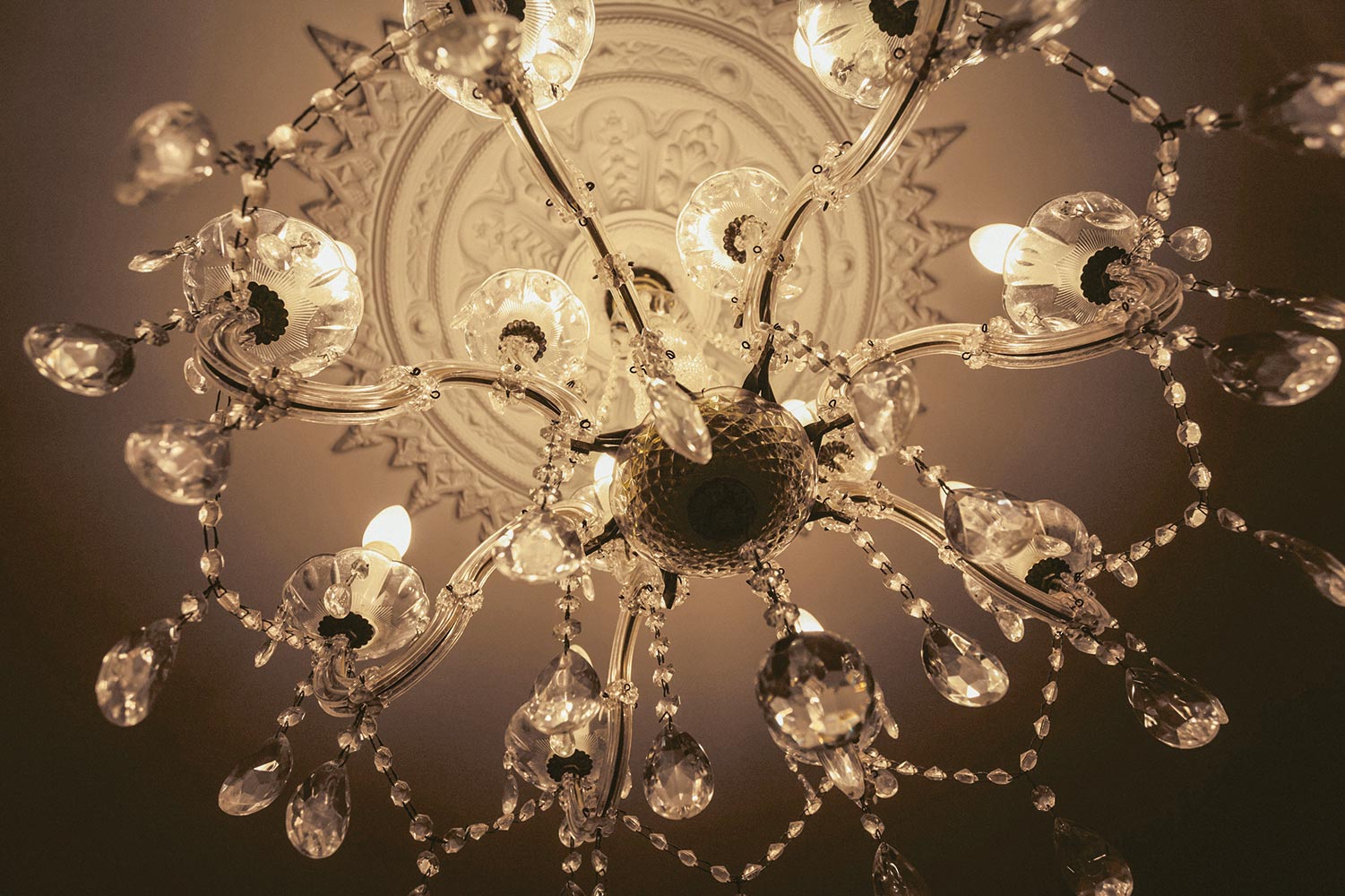 The typical elements from Art Nouveau and the years of rapid industrial expansion in Germany, such as stucco, parquet floors, panel doors, magically lend an apartment its individual elegance. Just like a fireplace, which is a fundamental part of luxurious living.
The centerpiece of exclusive apartments also includes the modern sanitary facilities and kitchens, which are developed to the highest standards with high quality and custom designed fittings and materials. This skillful combination of styles gives a living space its desirable touch of luxury – treasures of past time periods that were tastefully combined with modern style and furnishing elements.
The charm lies in the details – and the Mommsen & Wieland offers a lot of room for the beautiful details in the generous layout of its apartments.