Apartments
pure pleasure of living
All units from the ground floor to the fifth floor were renovated with the preservation of historical elements in mind, which unfold all their charm in the most beautiful synergy with modern elements. In addition to the decorative stucco elements and panel doors, high quality hardwood floors with skirting boards, the modern bathrooms and kitchens offer the highest possible standards in living comfort.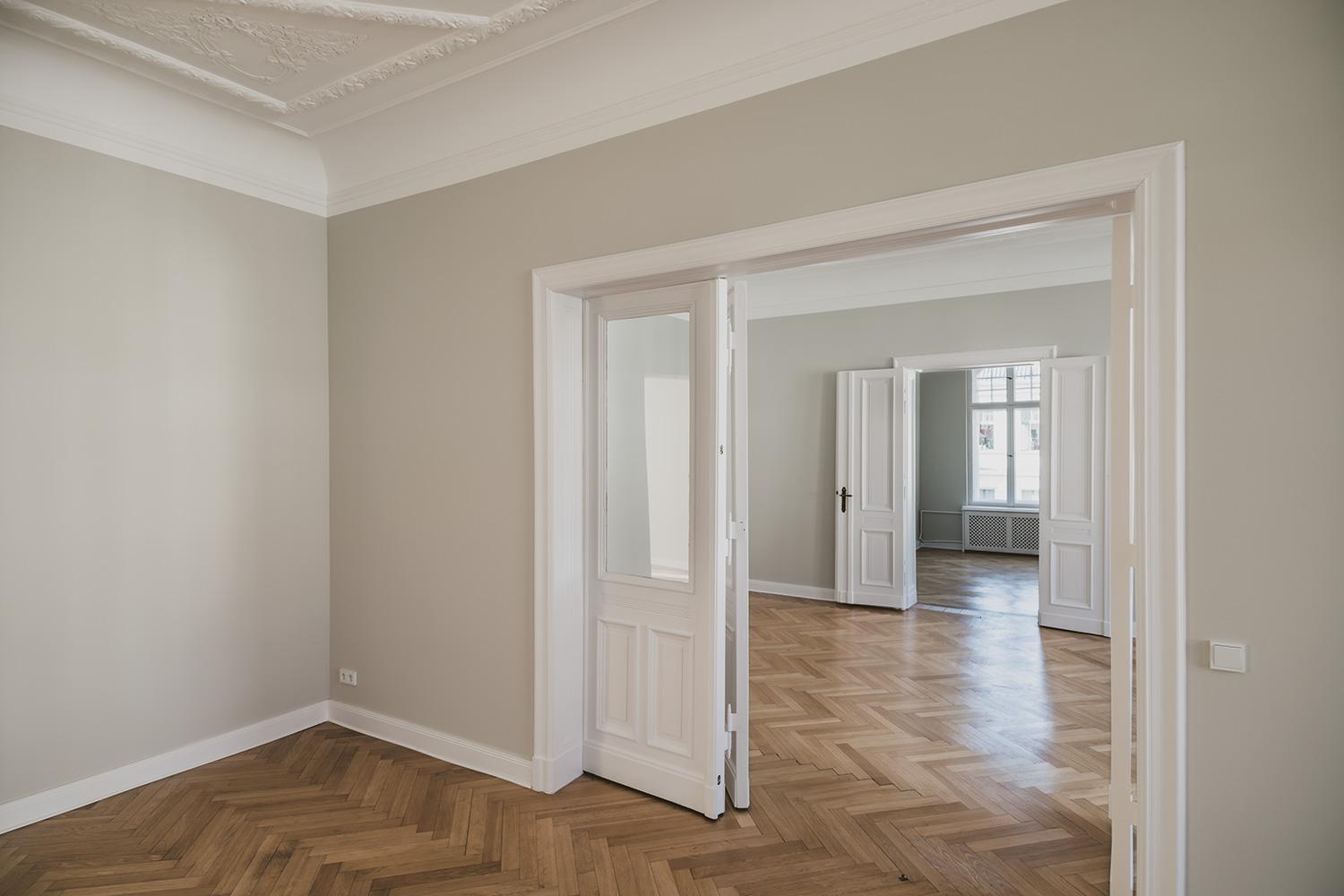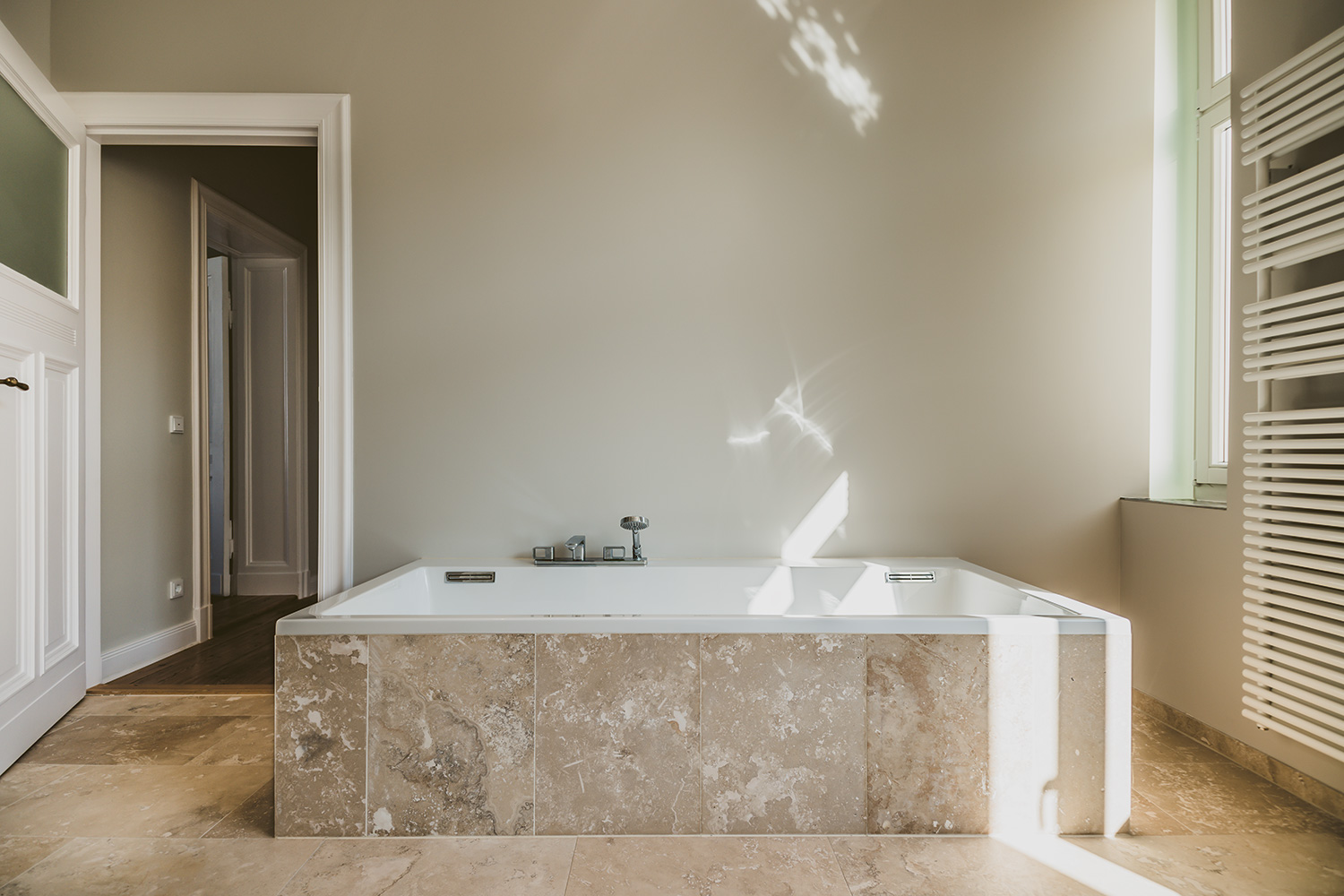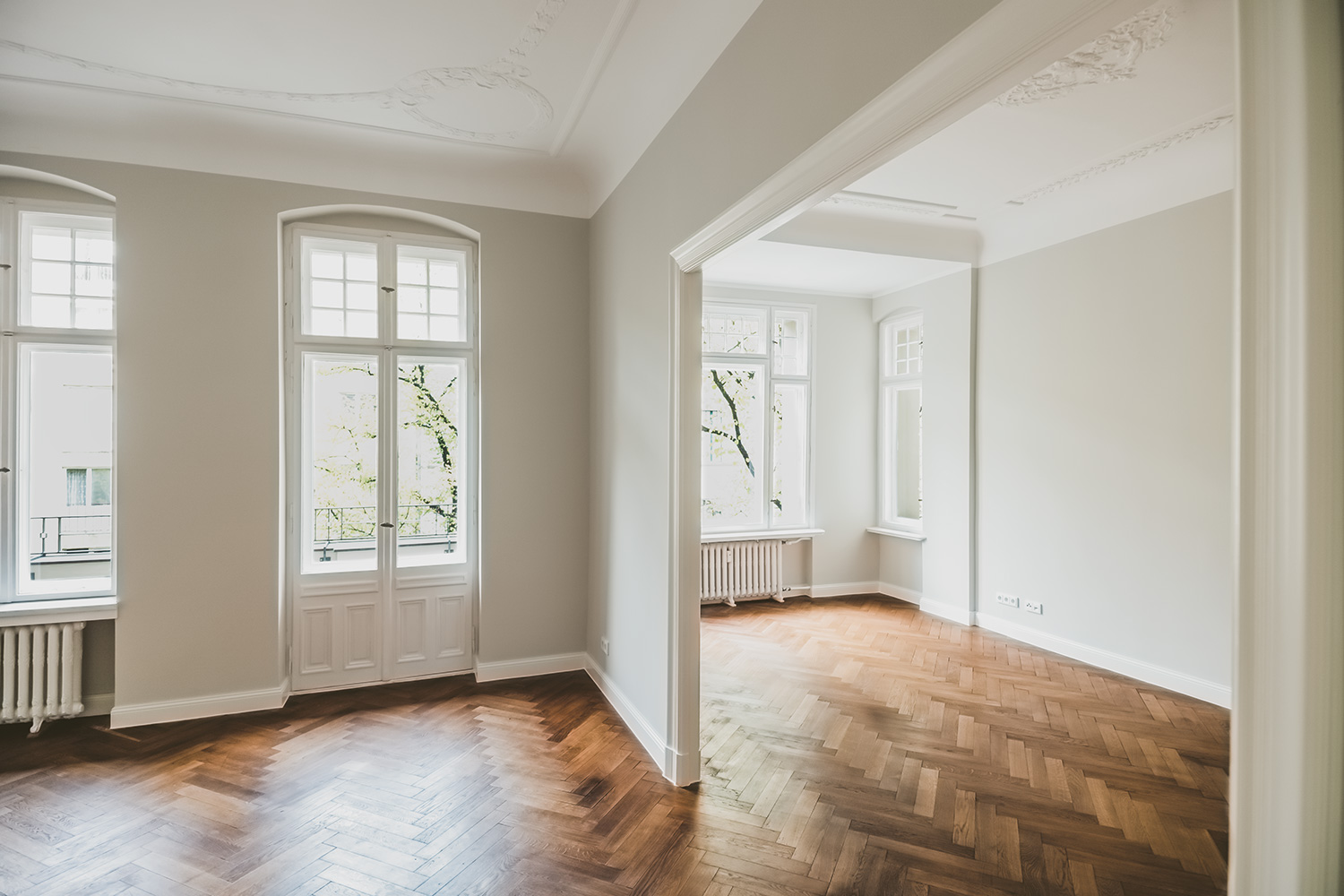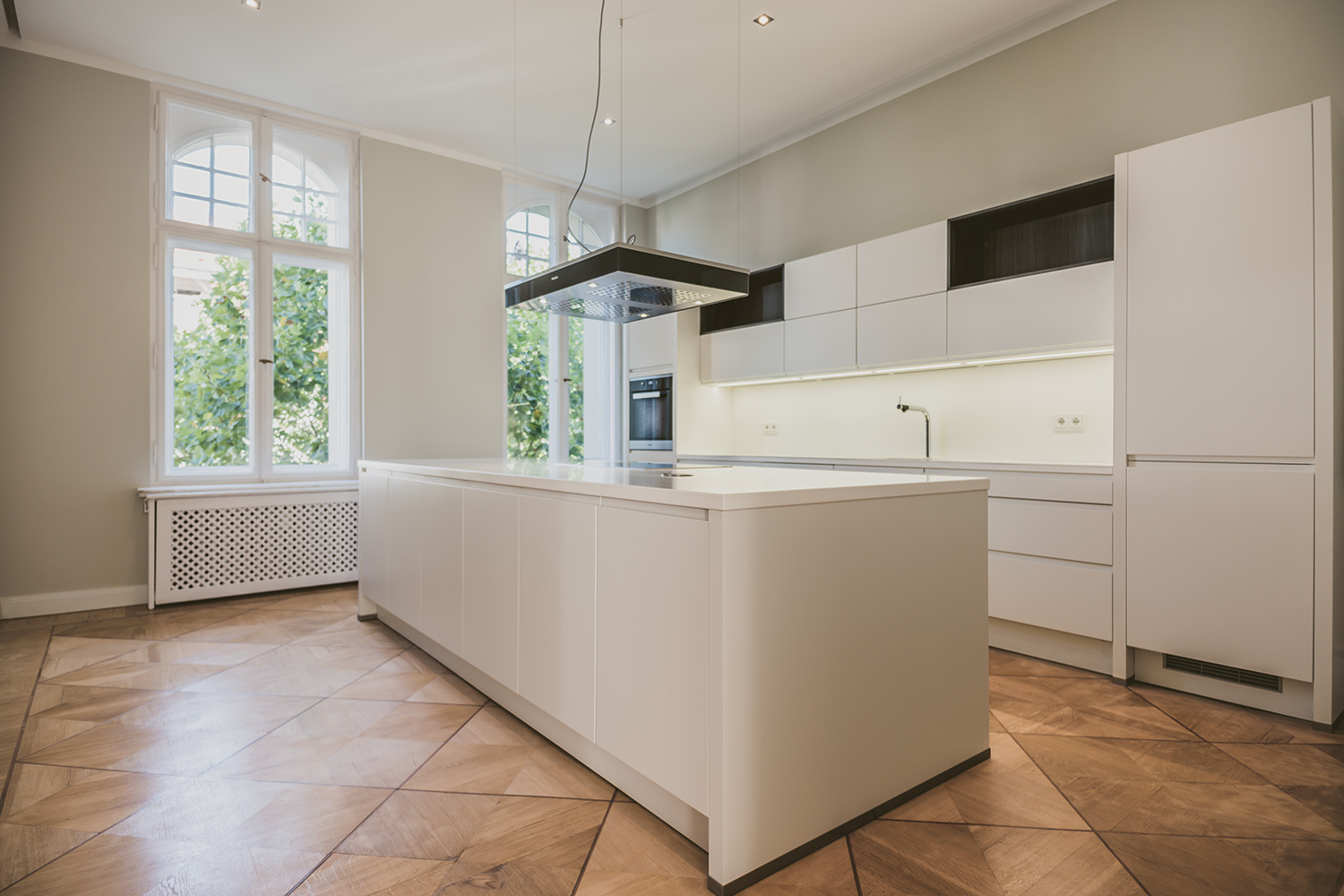 Sample floor plan
Apartement NO 5 | Second floor, Apartement NO 6 | Second floor, Apartement NO 8 | third floor



Types of apartments
Penthouse
The building's top floor was completely renovated and divided into new, generous apartments with wonderful views of Berlin. All apartments have a fireplace for a comfortable room climate and terraces, which can be accessed from the maisonettes' first and second levels. The apartments are of course provided with high quality kitchen and bathroom appliances made from fine quality materials.
Sample floor plan
Apartement NO 19 | Top floor 1

Real Luxury
Starts in your
Own Home
high quality interior for your home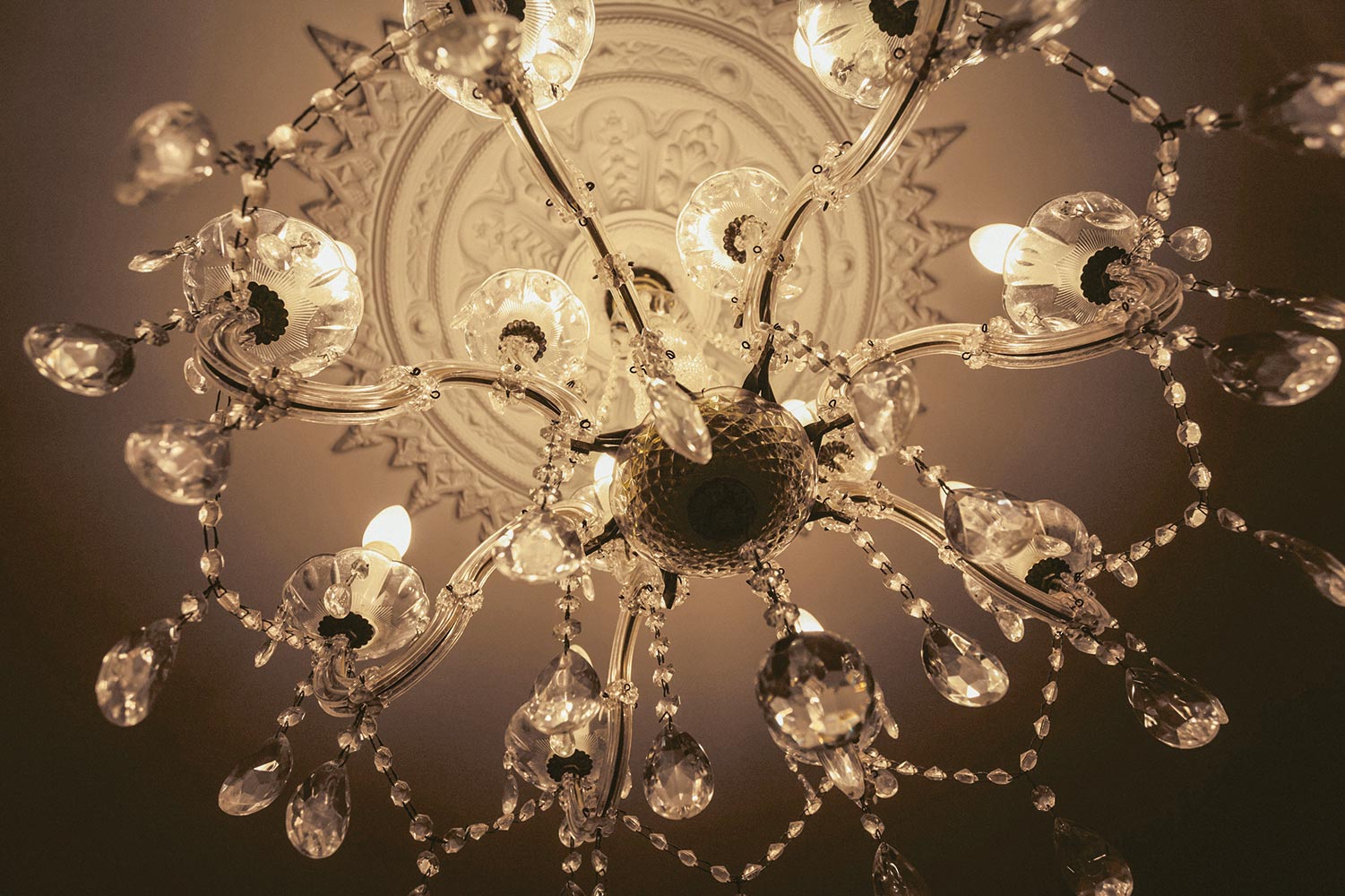 The typical elements from Art Nouveau and the years of rapid industrial expansion in Germany, such as stucco, parquet floors, panel doors, magically lend an apartment its individual elegance. Just like a fireplace, which is a fundamental part of luxurious living.
The centerpiece of exclusive apartments also includes the modern sanitary facilities and kitchens, which are developed to the highest standards with high quality and custom designed fittings and materials. This skillful combination of styles gives a living space its desirable touch of luxury – treasures of past time periods that were tastefully combined with modern style and furnishing elements.
The charm lies in the details – and the Mommsen & Wieland offers a lot of room for the beautiful details in the generous layout of its apartments.